Table of Contents
Are you ready to dive into the world of e-commerce and start your own online store? With WordPress, you have a powerful platform at your fingertips that can help you create a professional and feature-rich online store. In this step-by-step guide, we will walk you through the process of setting up your website using WordPress, ensuring that you have a solid foundation for your online store.
1. Choosing a Hosting Provider
The first step in setting up your online store is selecting a reliable hosting provider. Your hosting provider plays a crucial role in the performance and security of your website. Here are a few key factors to consider when choosing a hosting provider:
Speed and reliability: Look for a hosting provider that offers fast loading times and high uptime guarantees.
Security: Ensure that the hosting provider has robust security measures in place to protect your website and customer data.
Scalability: Consider your future growth plans and choose a hosting provider that can accommodate your increasing traffic and resource needs.
Customer support: Look for a hosting provider that offers excellent customer support, preferably with 24/7 availability.
2. Installing WordPress
Once you have selected a hosting provider, it's time to install WordPress. Many hosting providers offer one-click WordPress installation, making the process quick and straightforward. Follow these steps to install WordPress:
1. Log in to your hosting account and navigate to the control panel.
2. Look for the "WordPress" or "Website" section and click on the "Install WordPress" button.
3. Follow the prompts to choose your domain name, directory (if applicable), and create an administrator username and password.
4. Click on the "Install" button to initiate the installation process.
5. Once the installation is complete, you will receive a confirmation message with your website's login details.
Now that WordPress is installed, it's time to choose a theme for your online store. A theme determines the overall look and feel of your website, so it's essential to select one that aligns with your brand and offers e-commerce functionality. Follow these steps to select and install a WordPress theme: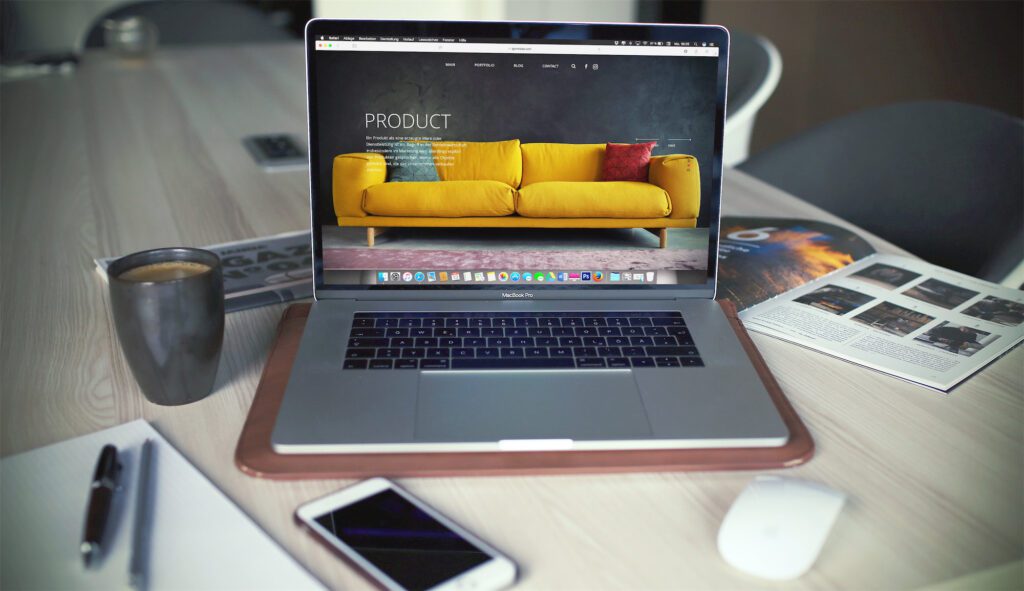 1. Navigate to your WordPress dashboard and go to "Appearance" > "Themes."
2. Click on the "Add New" button to browse through the available themes.
3. You can use the search bar to look for specific features or browse through different categories.
4. Once you find a theme you like, hover over it and click on the "Install" button.
5. After the theme is installed, click on the "Activate" button to make it live on your website.
It's worth noting that there are both free and premium themes available. Free themes can be a good starting point, but premium themes often offer more advanced features and customization options.
check out our library of themes on the site
4. Essential Plugins
To enhance the functionality of your online store, you'll need to install a few essential plugins. Plugins are like add-ons that extend the capabilities of your WordPress website. Here are some plugins you should consider:
1. WooCommerce: WooCommerce is the most popular e-commerce plugin for WordPress. It provides all the necessary features to turn your website into an online store, including product management, shopping cart functionality, and secure payment gateways.
2. Yoast SEO: Yoast SEO helps you optimize your website for search engines. It provides valuable insights and tools to improve your website's visibility in search results.
3. Wordfence Security: Security should be a top priority for any online store. Wordfence Security is a robust plugin that protects your website from malware, hacking attempts, and other security threats.
4. WP Super Cache: Website speed is crucial for user experience and search engine rankings. WP Super Cache generates static HTML files of your website, reducing server load and improving page load times.
Conclusion
Congratulations! You have successfully set up your WordPress website for your online store. By following the steps outlined in this guide, you now have a solid foundation to build upon. In the next blog post, we will dive into the process of creating your online store using the WooCommerce plugin. Stay tuned for more valuable insights and tips on launching a successful online store with WordPress.
If you are looking for an affordable website hosting solutions for e-commerce sites, we can help you. You can choose to have a maintenance plan or hosting-only plan.